A library can be described as being a treasure chest. It is full of treasures of knowledge that can be gained not only through the books but also through the building itself; giving enlightenment to people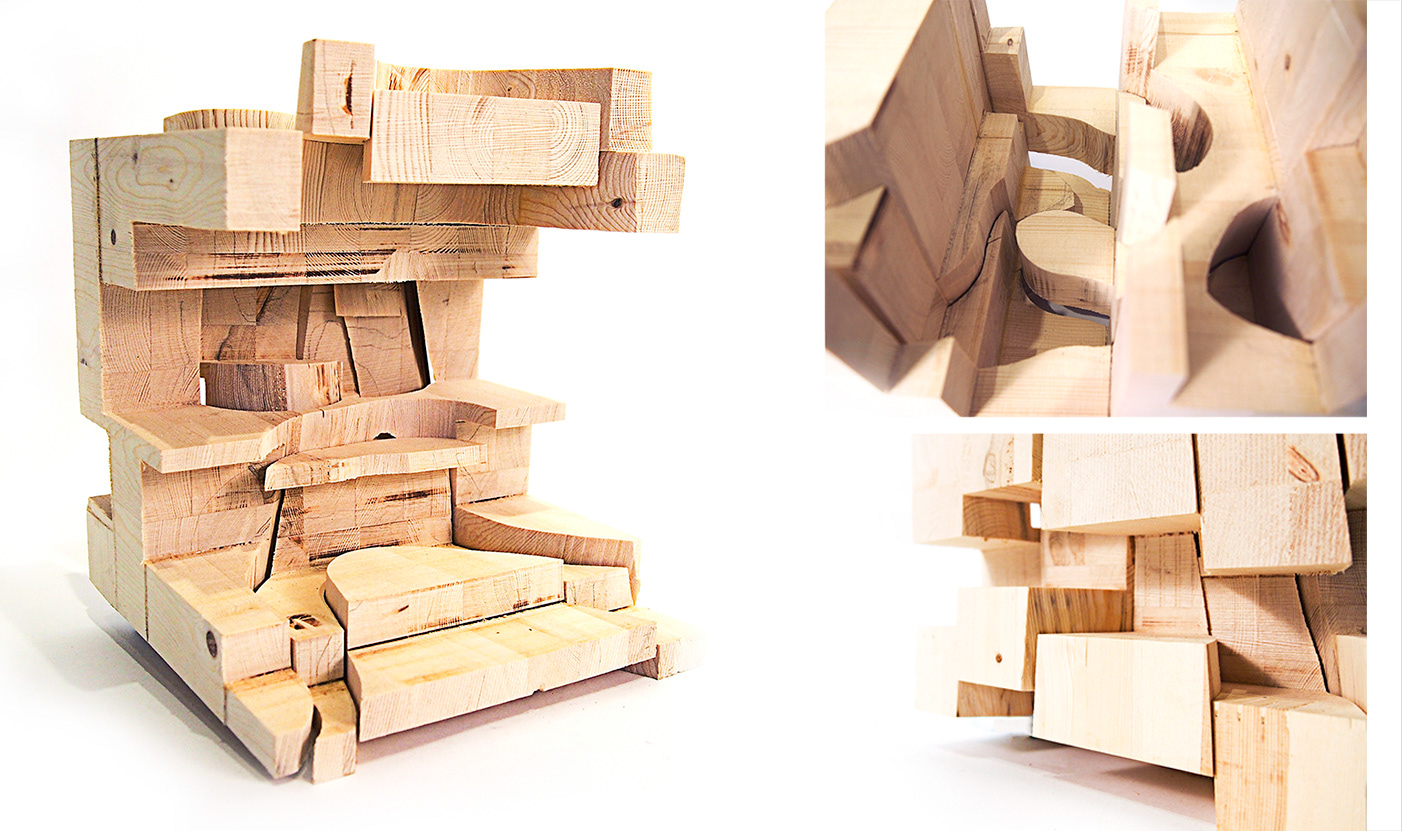 Undulating Subdivision ⁃ Walls
 Hidden chambers are revealed in a subdivided space by raising and lowering each cuts. The coexistence of curves and edges as corners, enlarges the secrecy of what lay around the corners; depending on the angle, they would reveal more or less.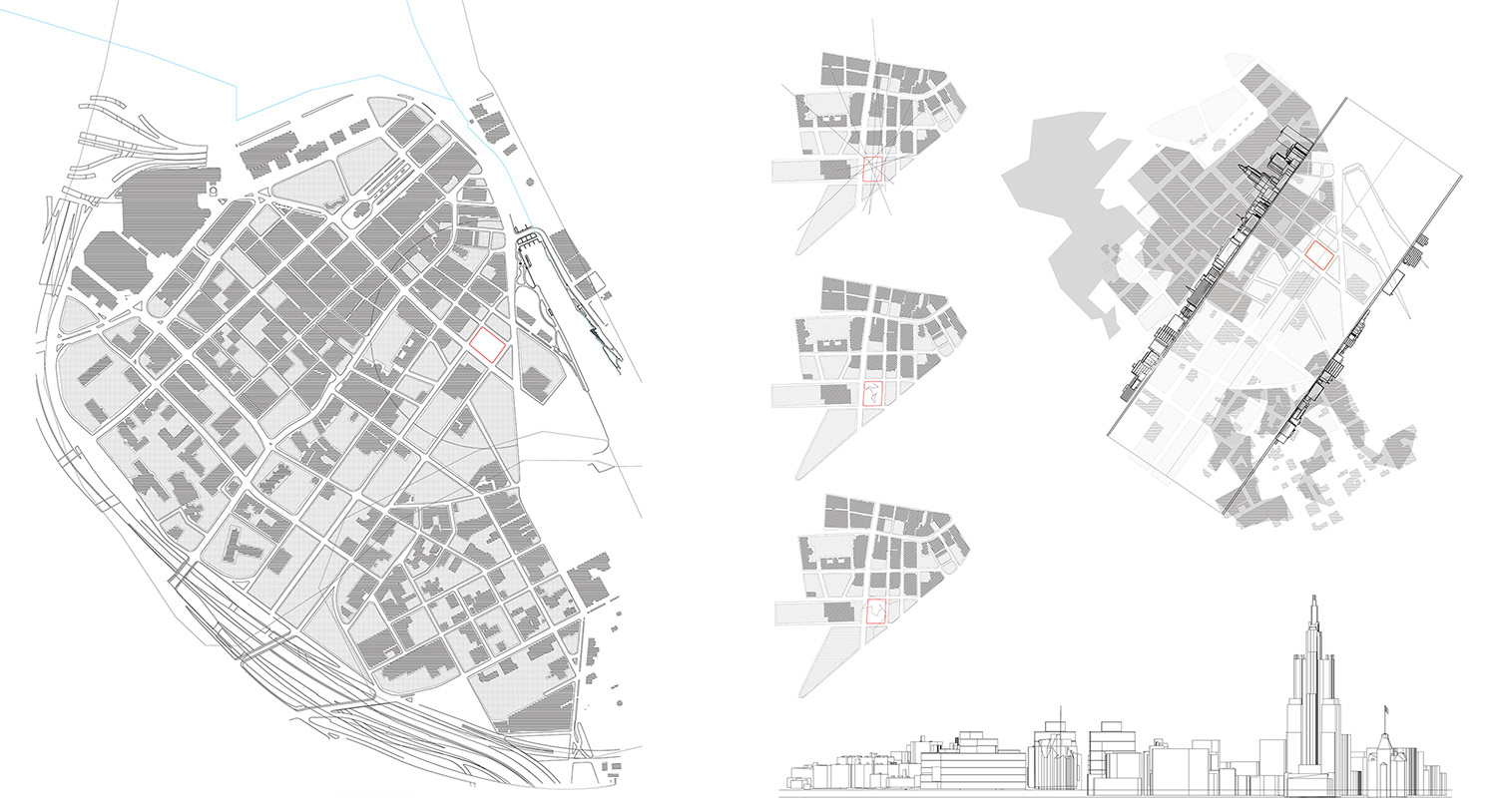 The Seam ⁃ Site Analysis
The site is bounded by Dorrance, Friendship, Orange, and Clifford street. This area acts as a seam between the main districts in Providence; the jewelry district and downtown district. The map above shows the study of density of the city. As the shade gets light to dark, it represents the land occupied by buildings (darker shades for more buildings and lighter shades for open area).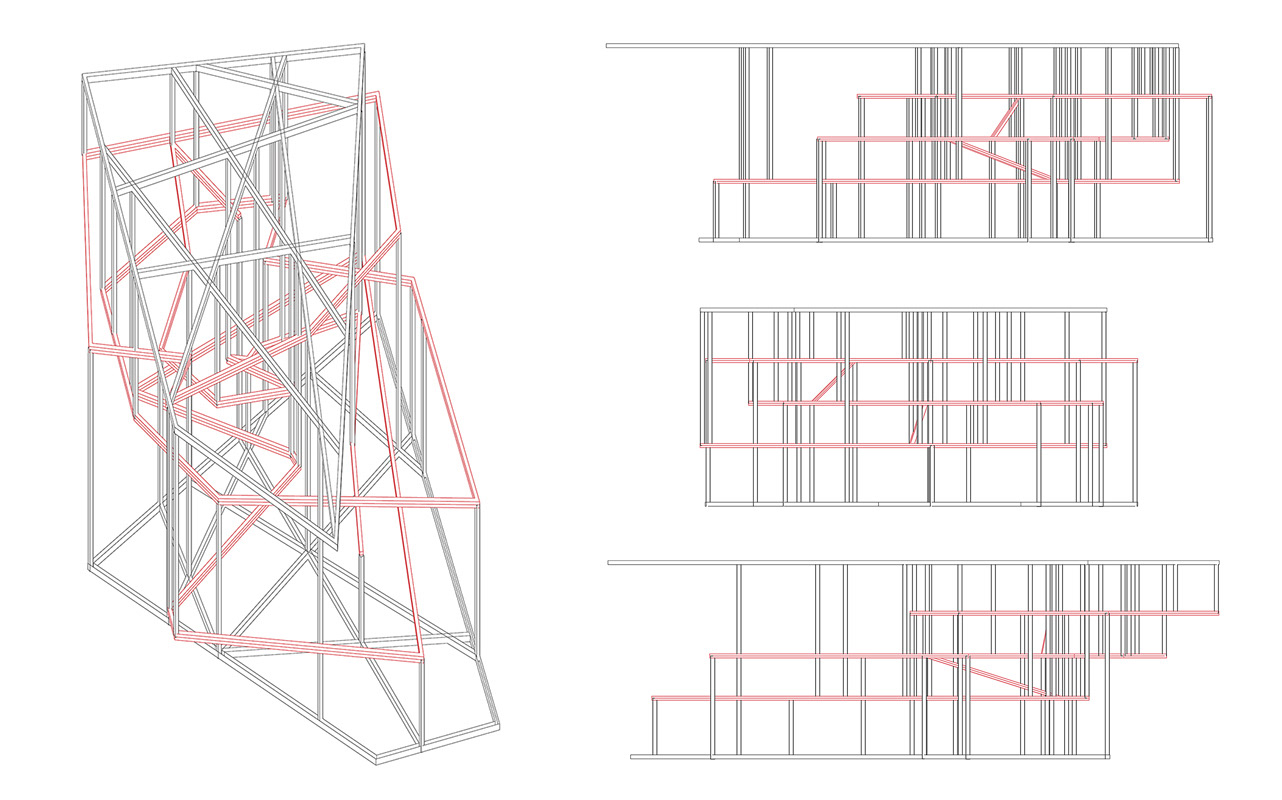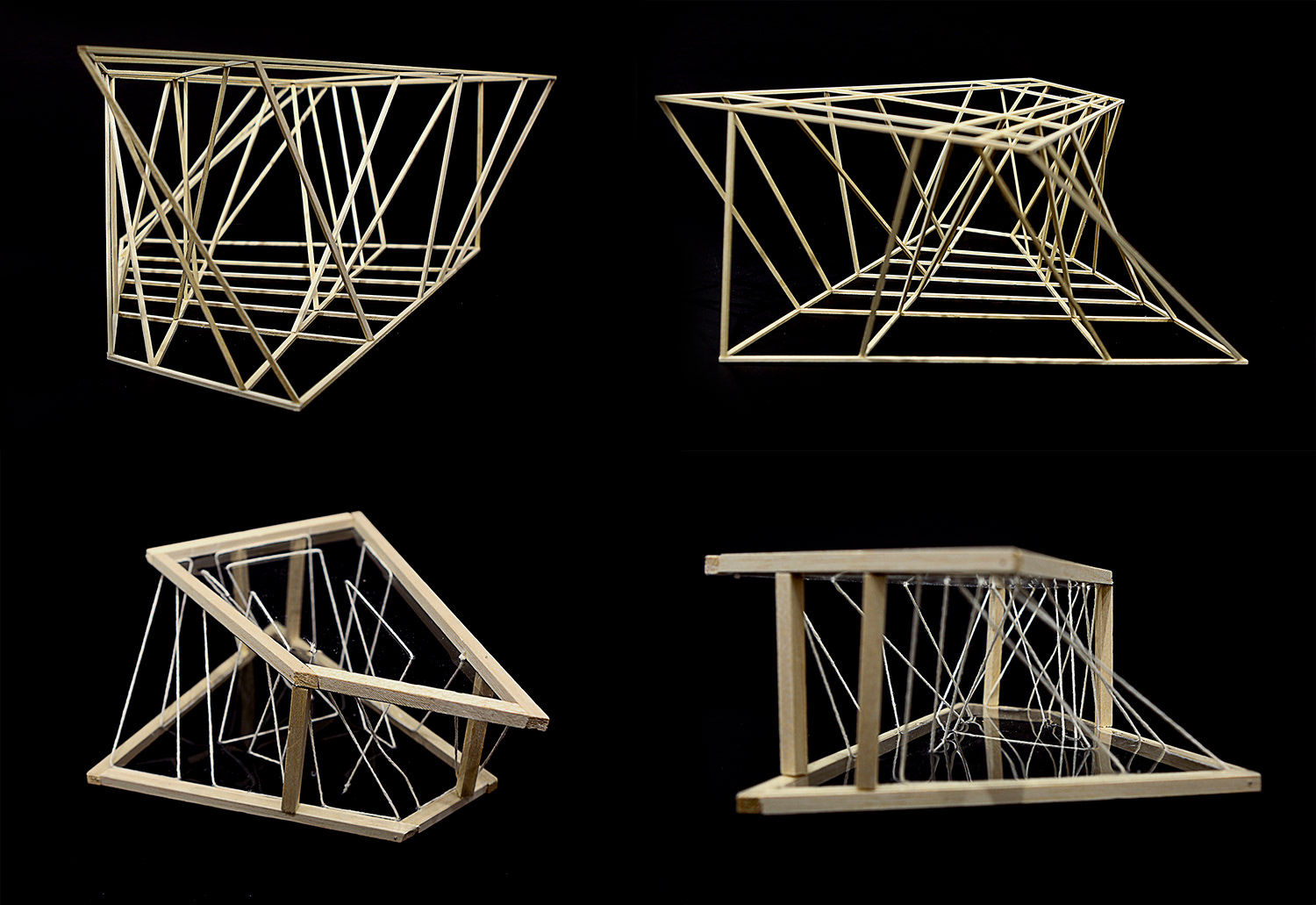 Grids ⁃ Columns
Two different grids, city scale and site scale, are put together to create a structure. Grids are created by following the path of connections between building heights of downtown district and jewelry district. Columns are extruded from the intersecting points of the grid, implying floor plate levels and dimensional circulation.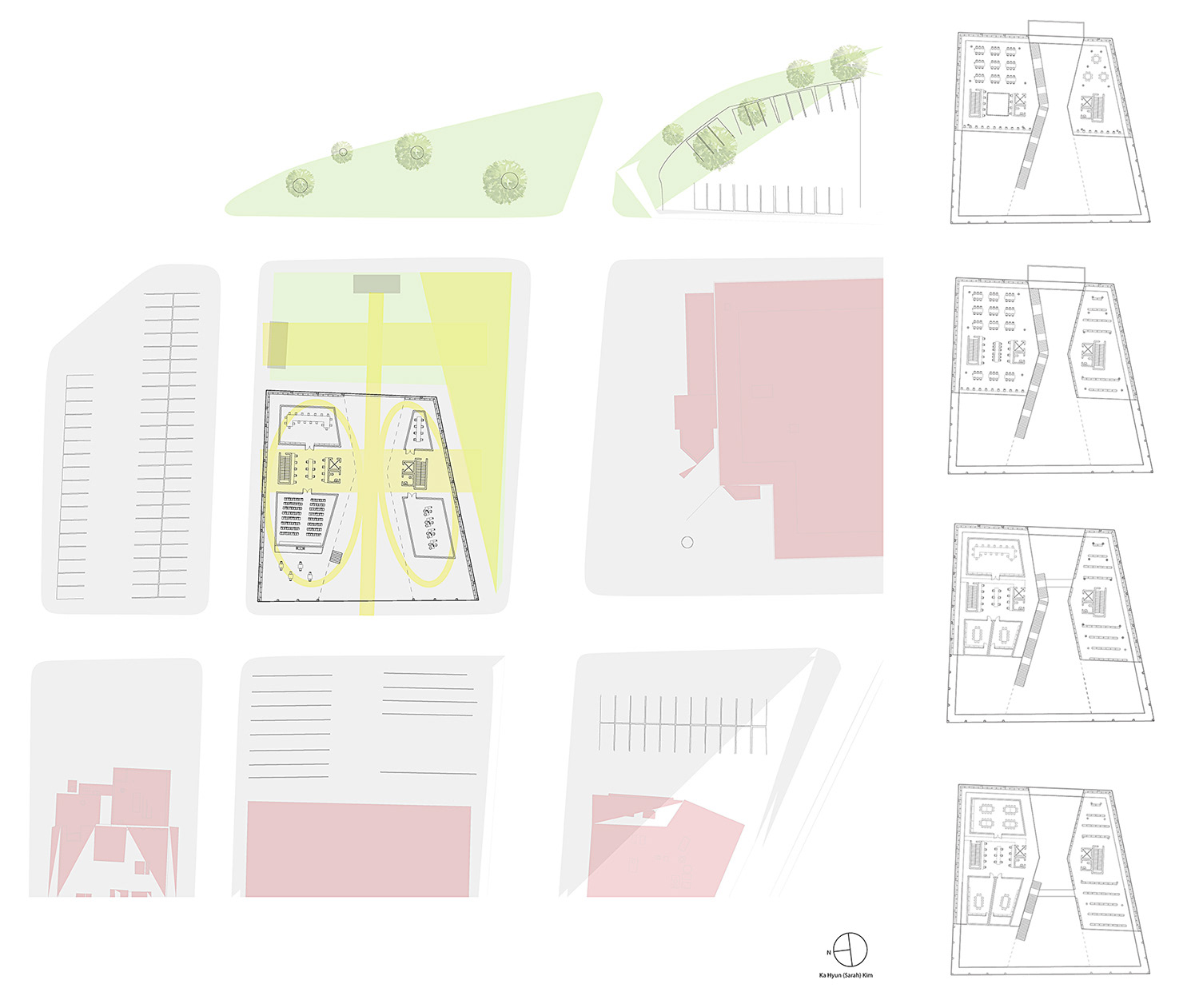 Floors and Circulation ⁃ Plans
The building is split into two to organize programs by public and private. The right-side of the building is for private use (closed stacks, special collection, librarian offices, and special reading room) while the left-side is dedicated to public rituals (auditorium, meeting rooms, reading rooms, and cafes.)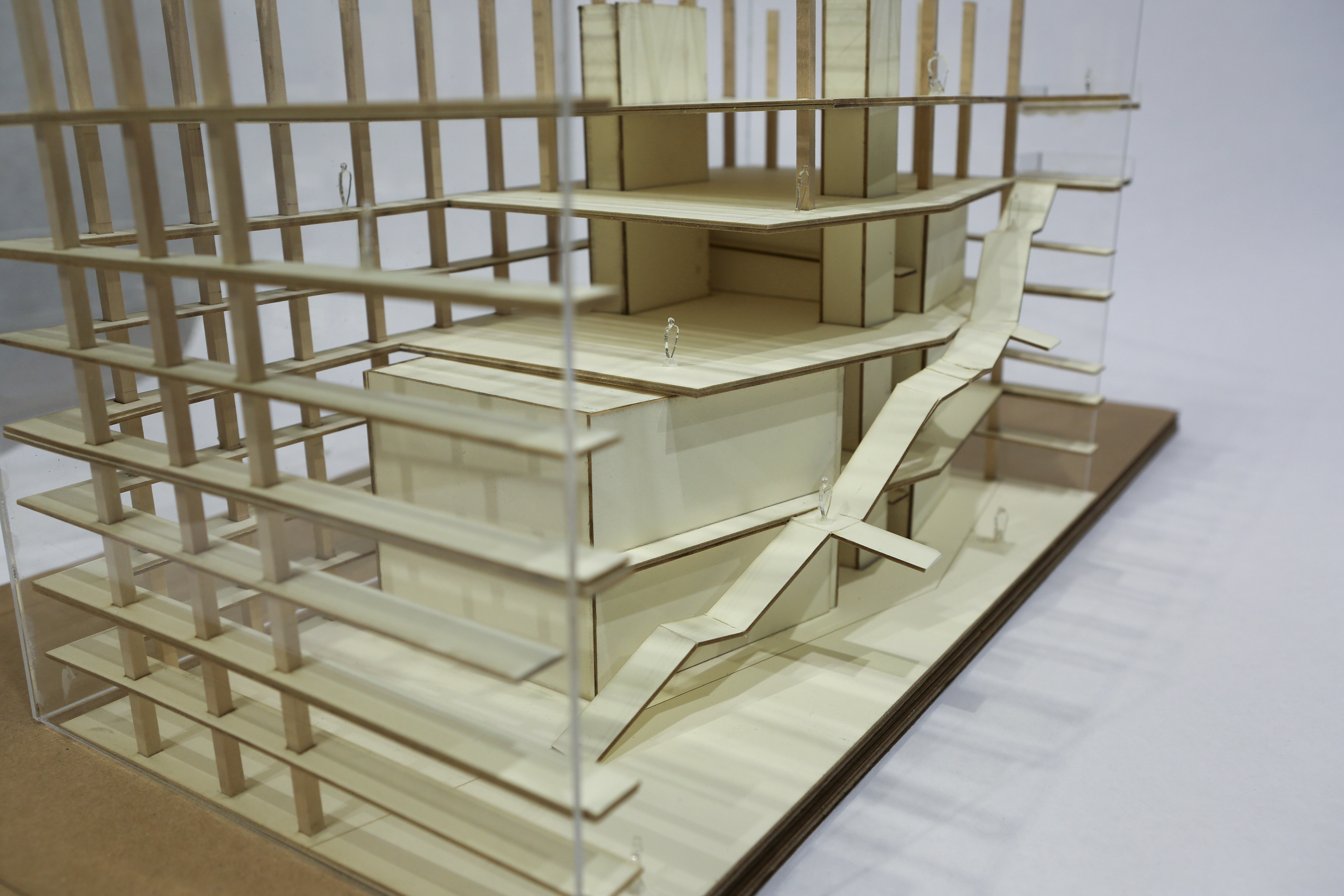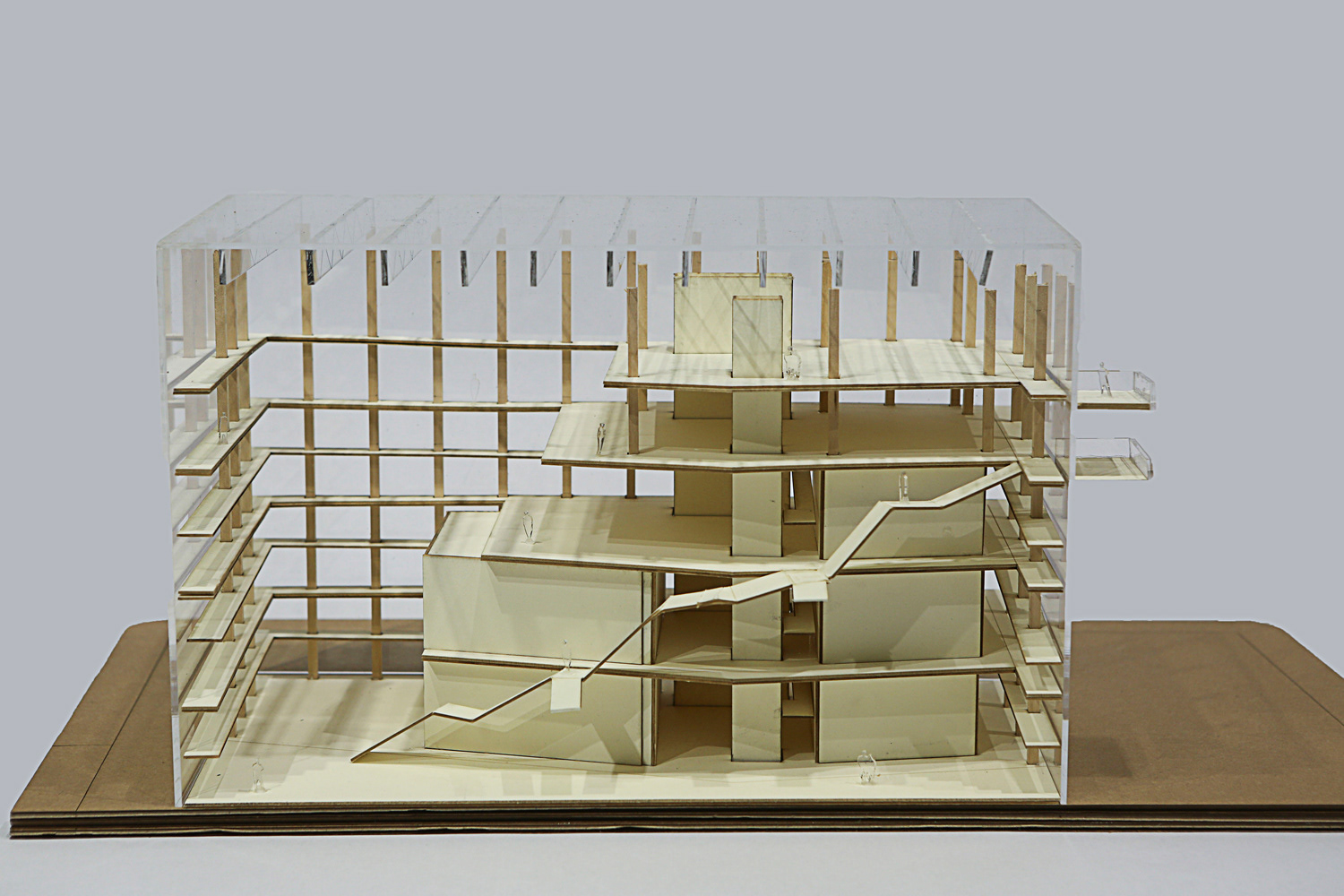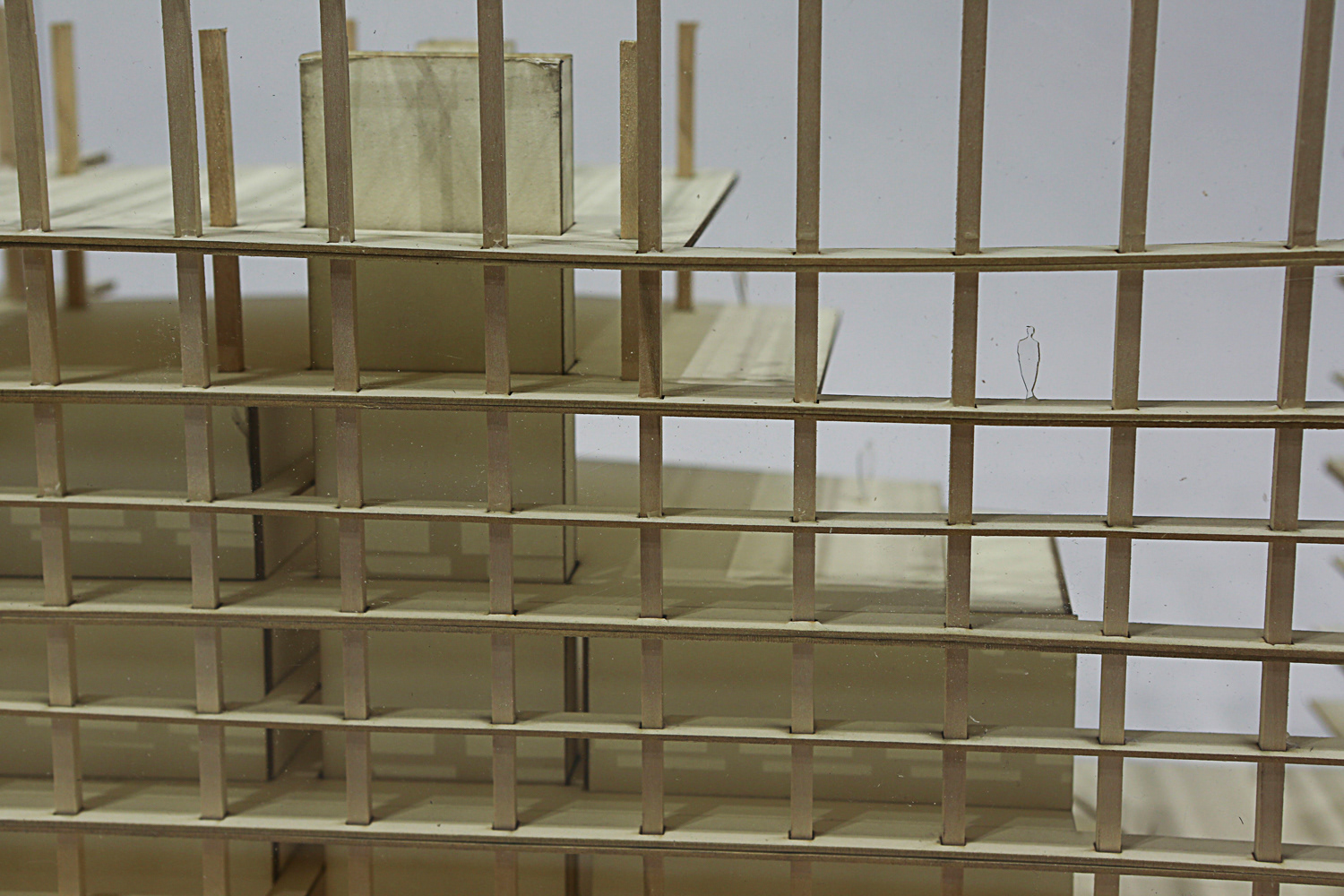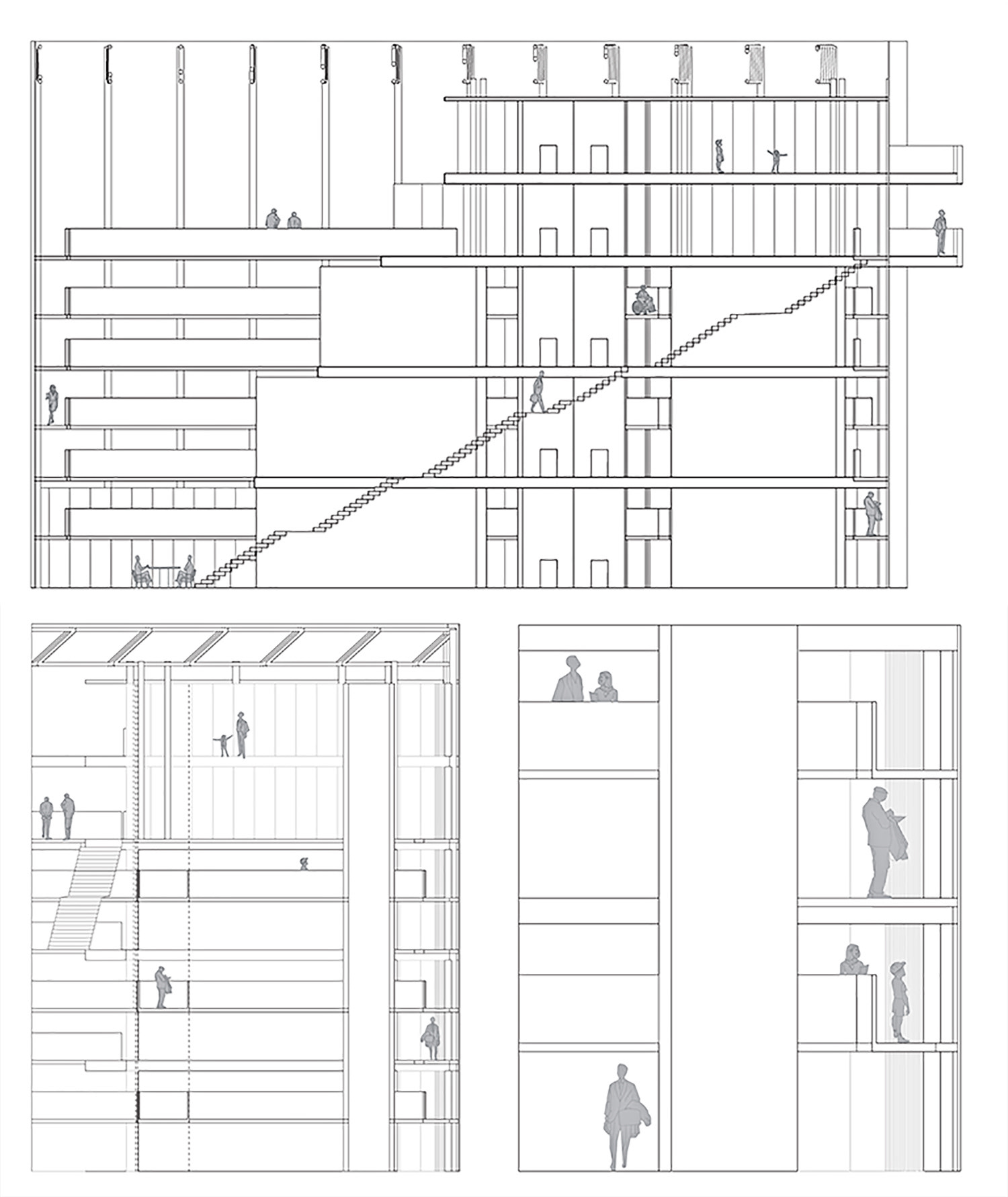 Section Model
The open stack is placed surrounding the buildings so that when people enter the library, they would be nested and clamped by books. 
To better fit the height of people with the bookcases, each levels are divided into two so that all books are accessible. An architectural staircase runs through the left side of the building connecting the from the first floor to the fourth floor. There are bridges made that connects the balcony to the elevator and staircases so that anyone in any condition can be at any floor.