This project was a collaboration with the UCI (University of California Irvine) production "Living in the Tempest" directed by John Crawford in 2018. The project was a continuous analysis and refiguring of William Shakespeare's The Tempest. Taking inspiration from the novel itself, the relationship between humans was the focal point to this project.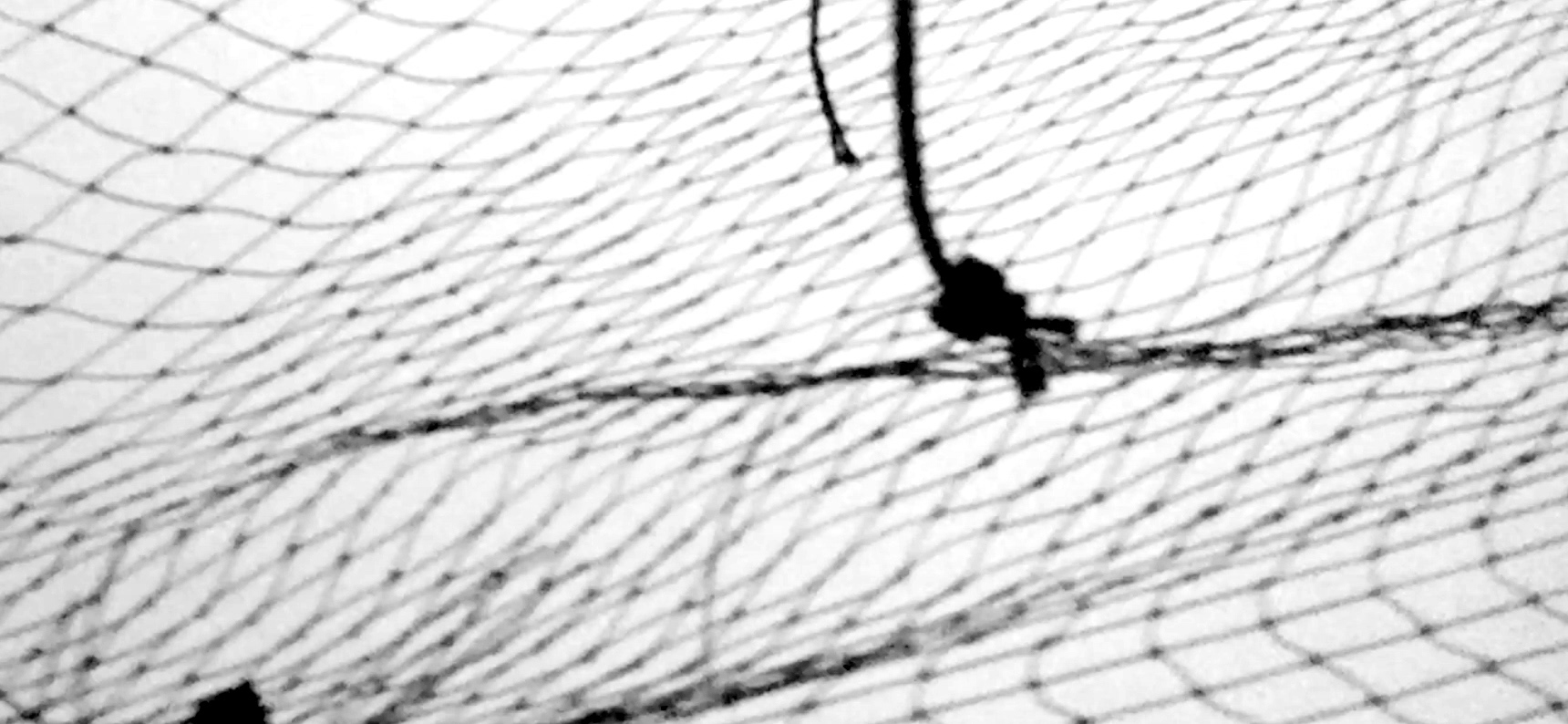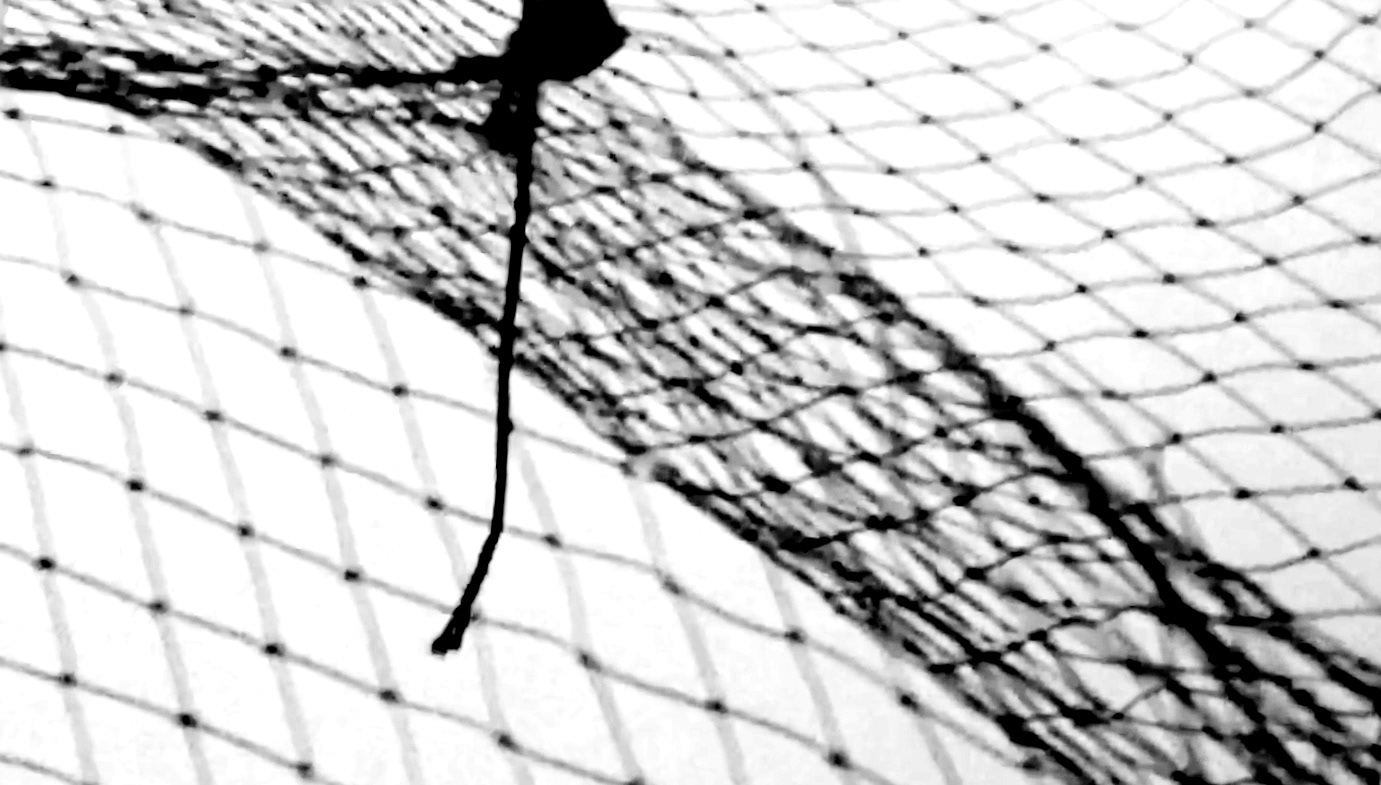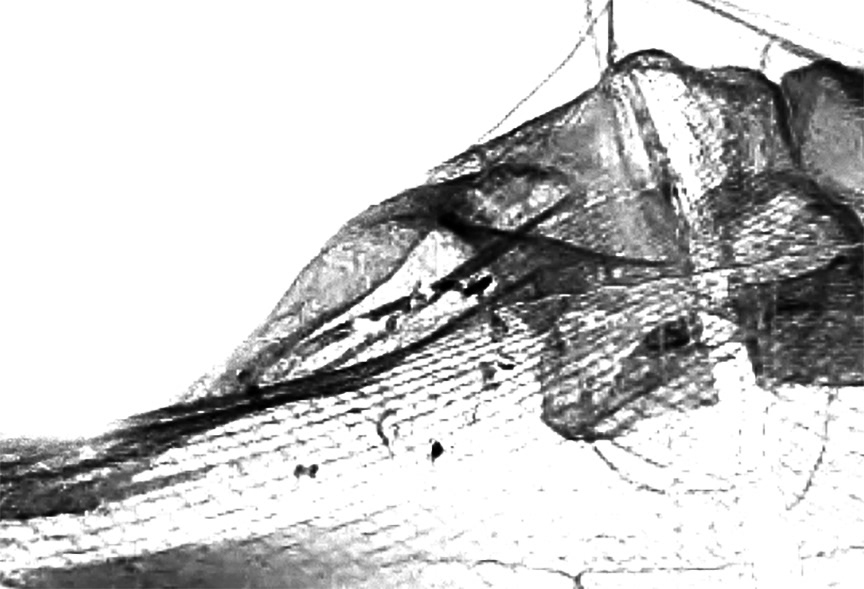 Study of Nets
Testing the characteristics of field of nets. Discovering and developing a form to represent the corresponding links from one another.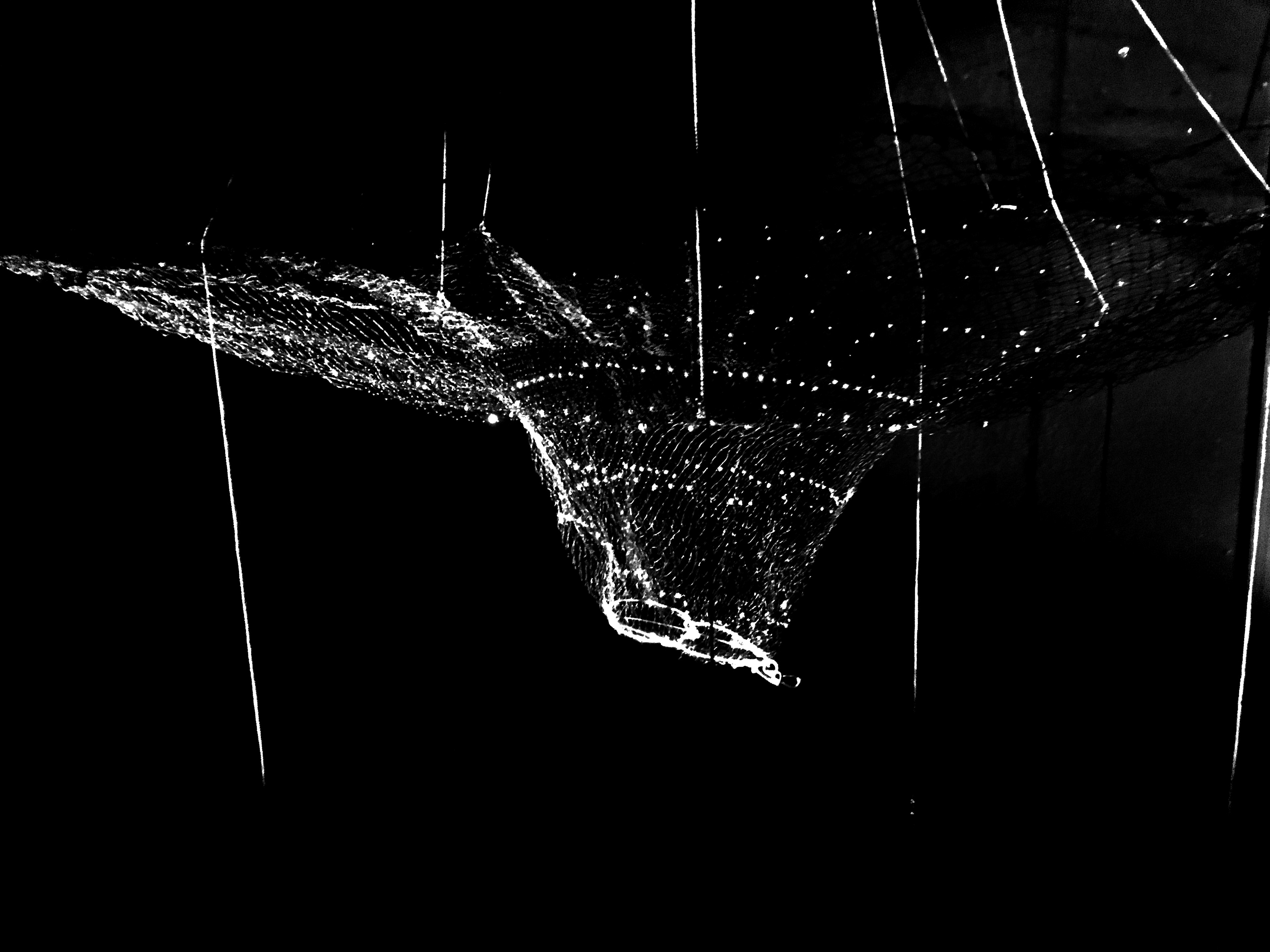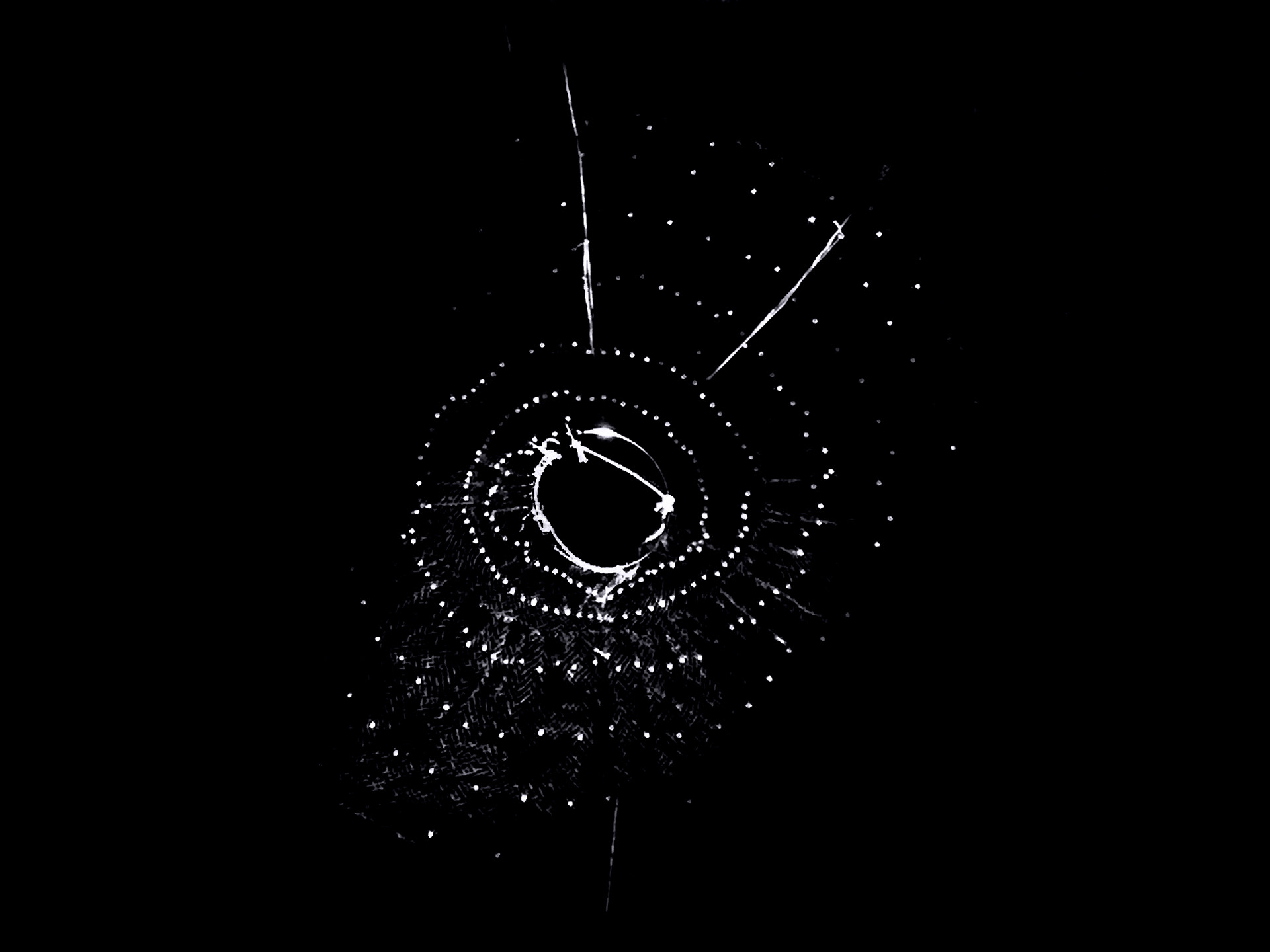 Tempest as a Net
This piece portrays the connection and tension amongst the characters within the nature. It allows to reflect both the movements on scene as well as behind the scene; through different ways of interaction. With a central force, the net represents the power of tempest/Prospero acting over the people.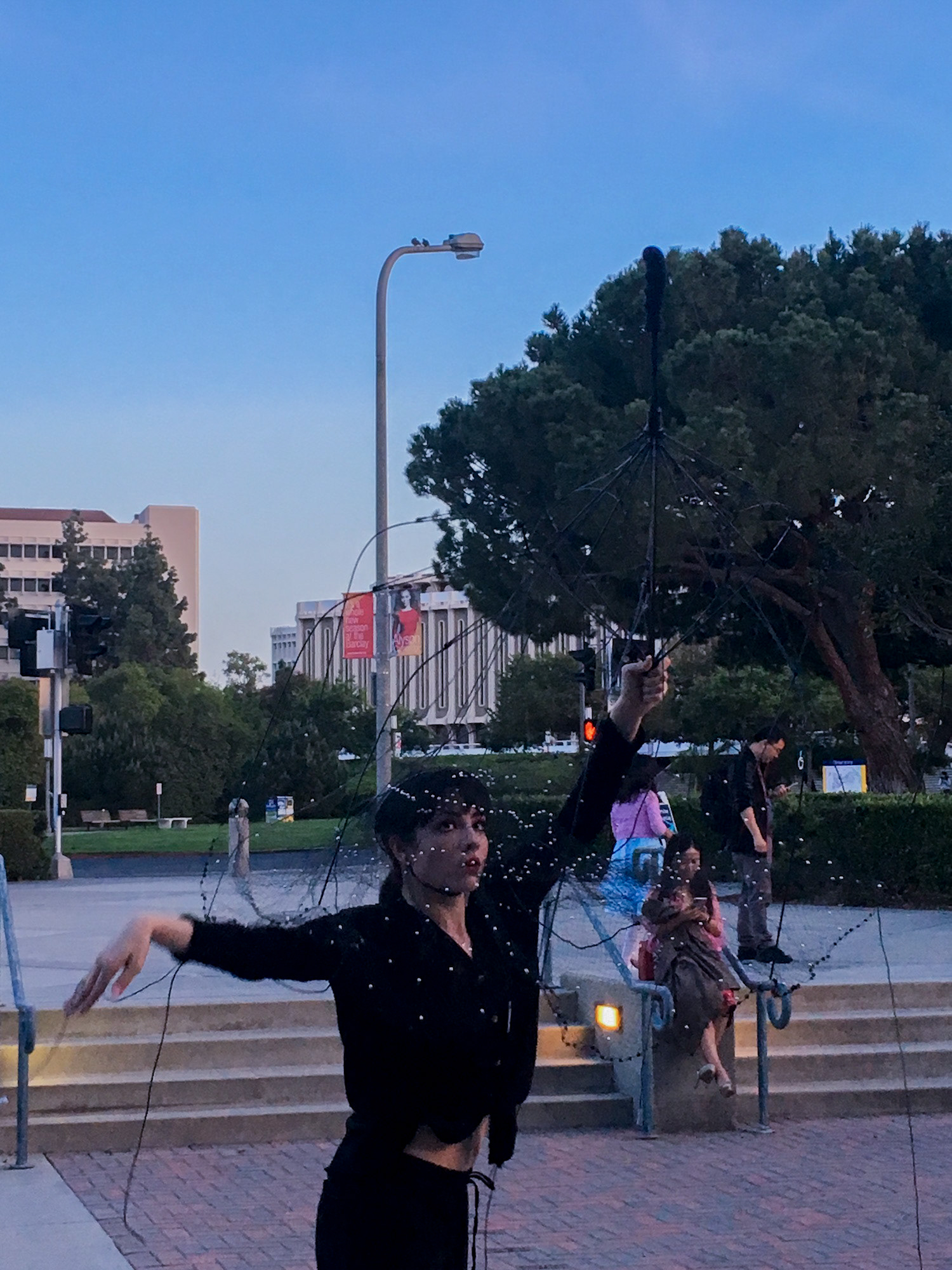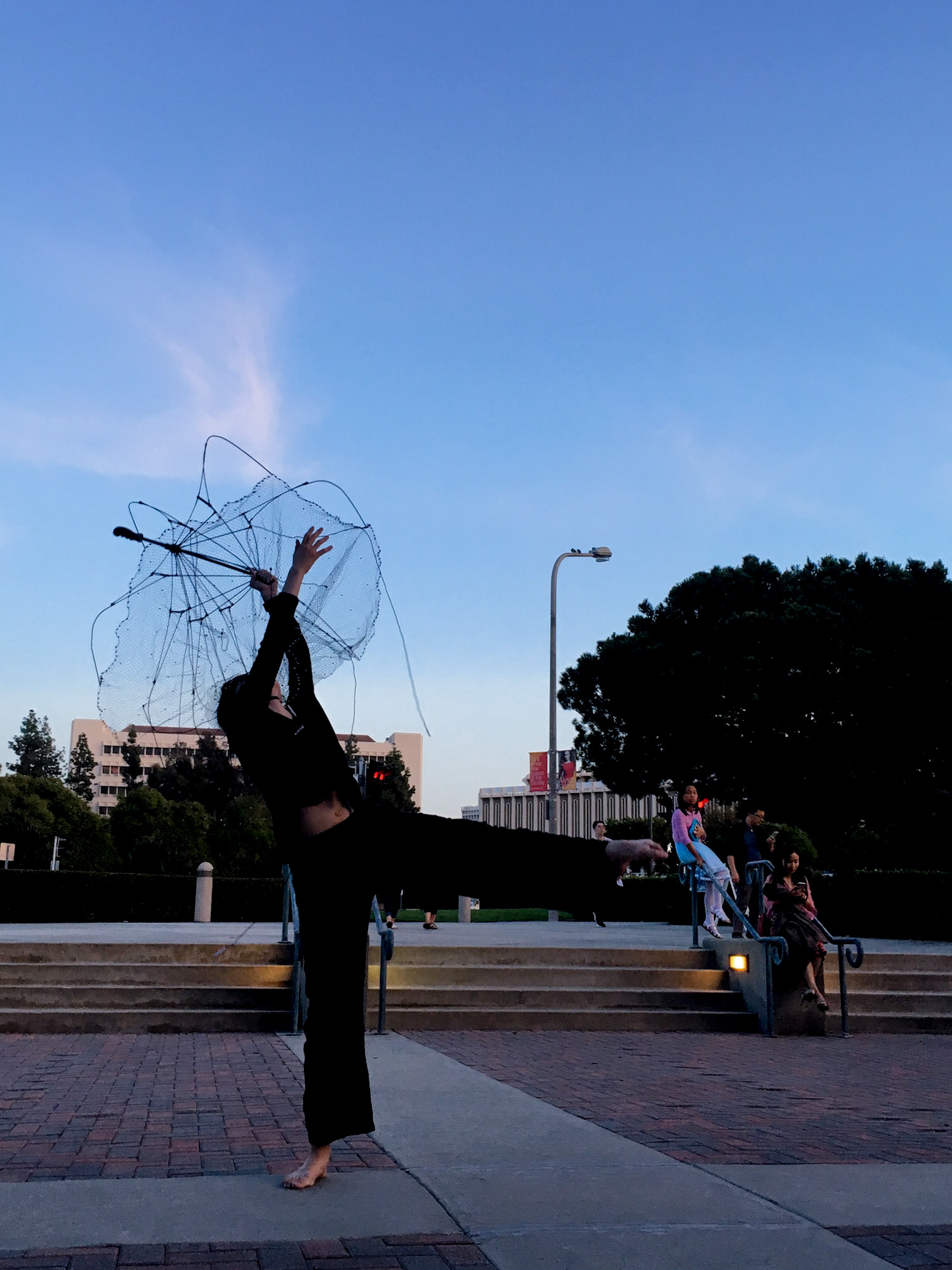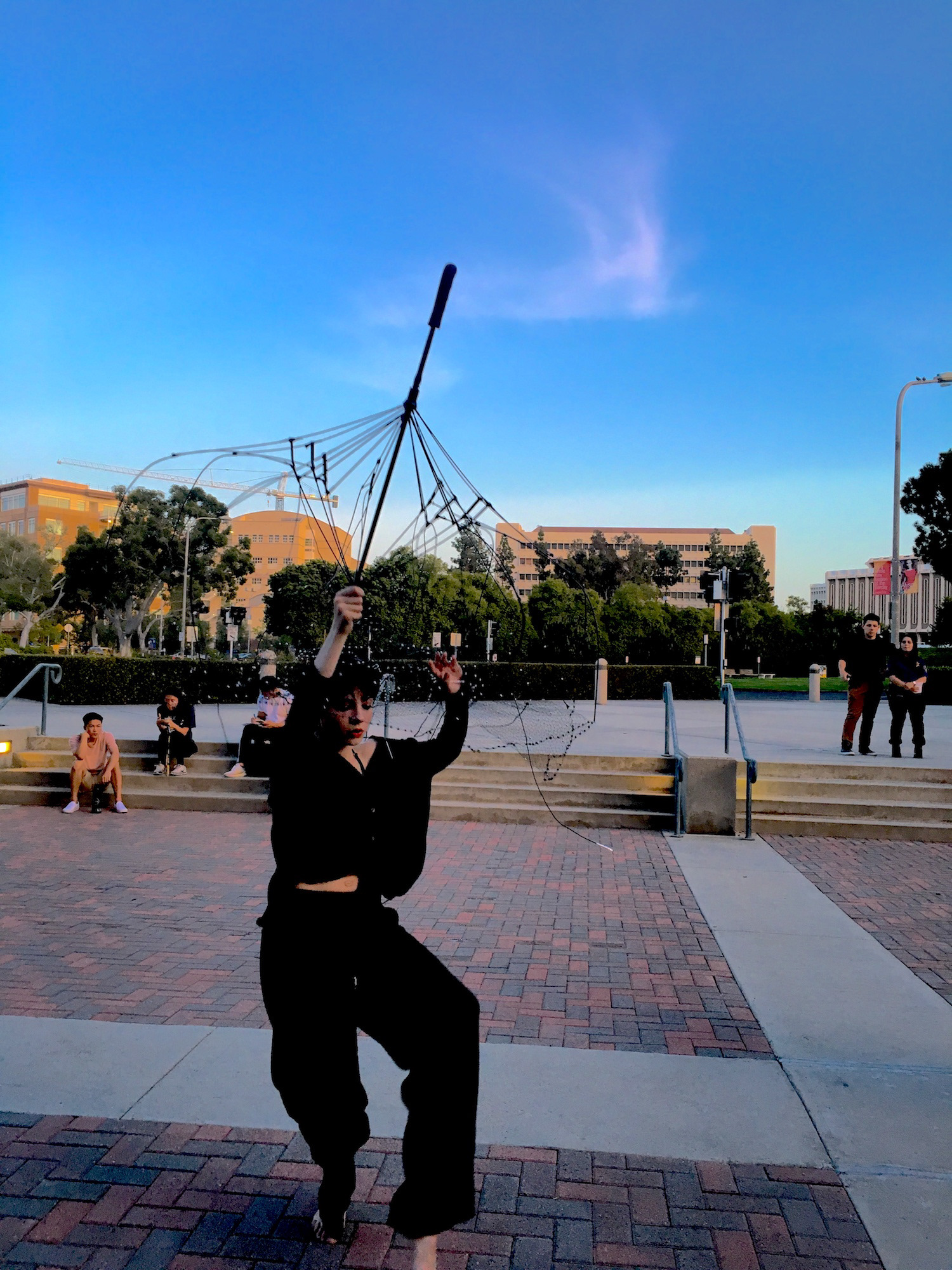 A student from UCI using the piece to perform a free dance.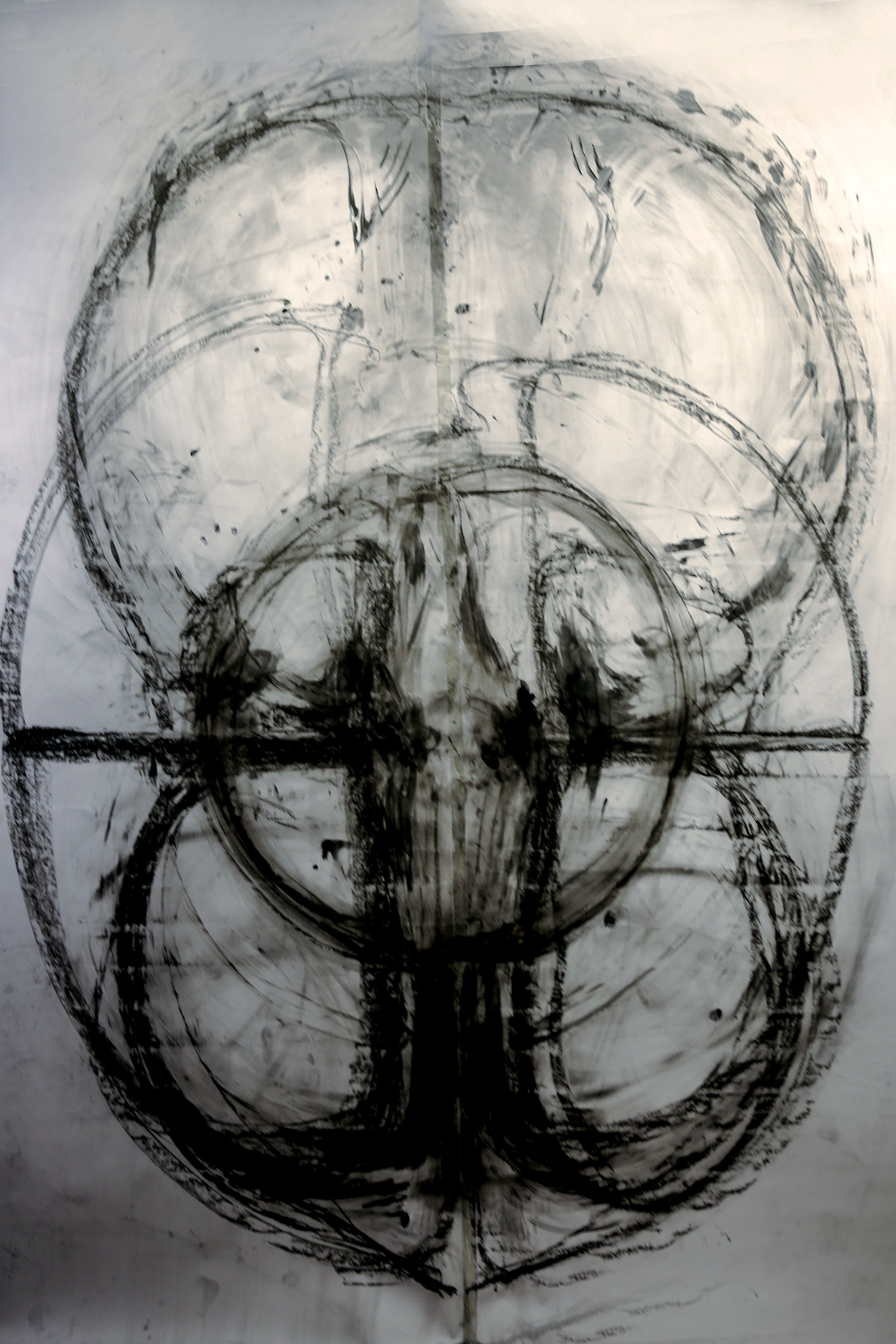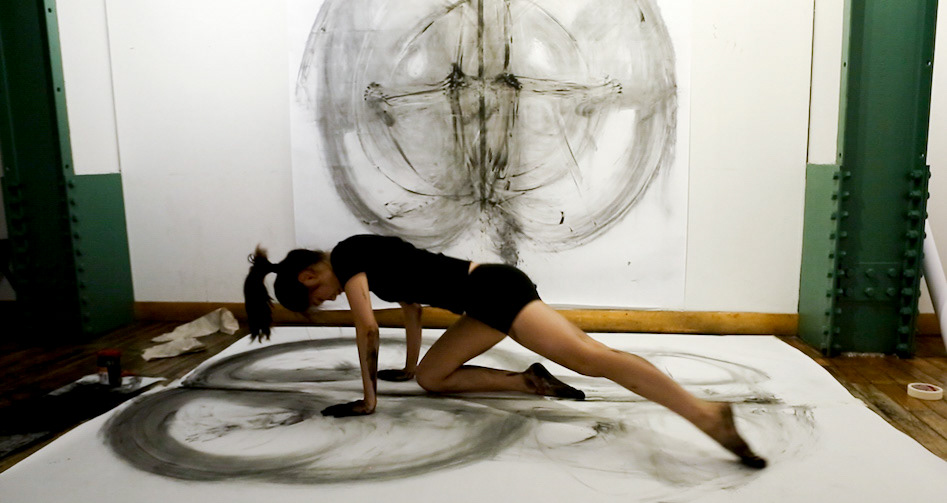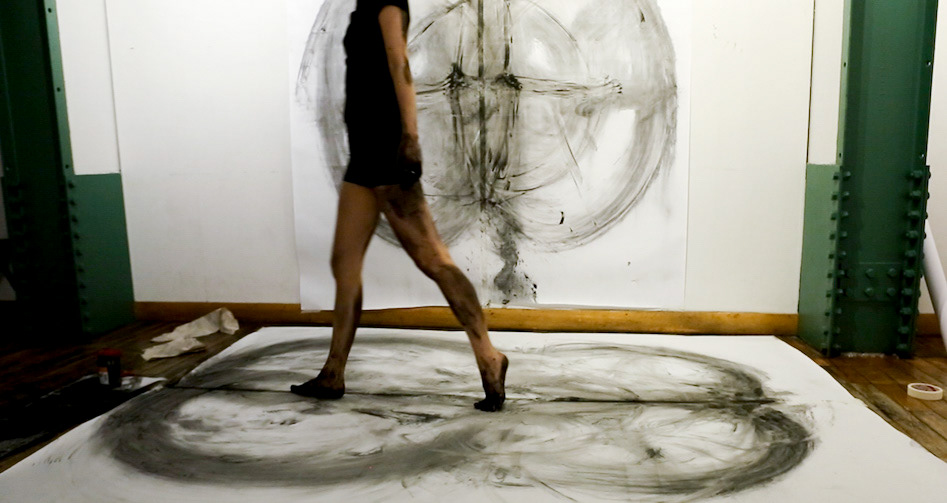 Body Movement
A 1:1 drawing using the body as an instrument. 
The two drawings shows a plan and section of the area of space needed for my body to move freely from a single point.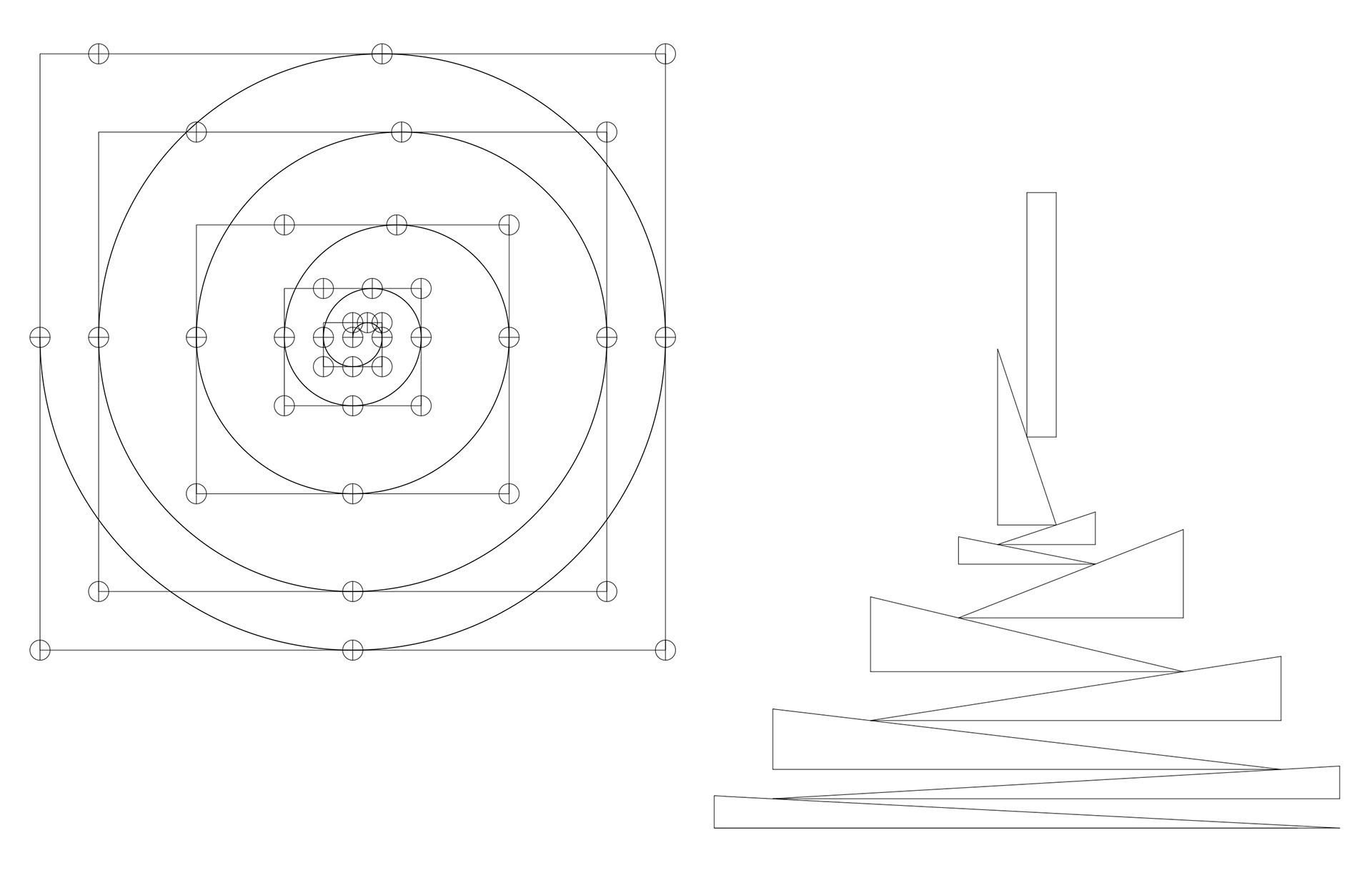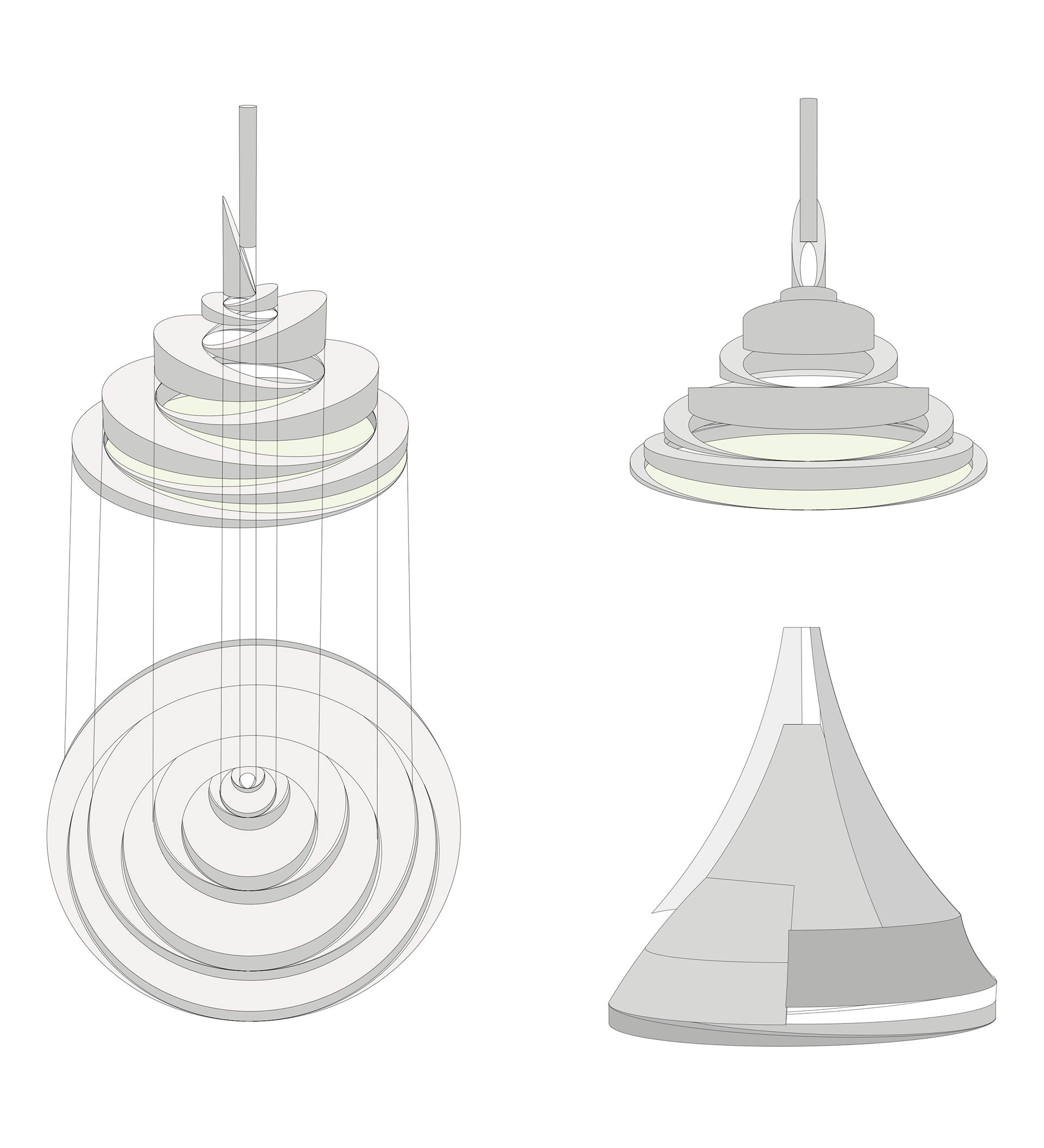 Private Space
With the information collected from the body drawings, a space that is proportionate with the body was been designed.